Why should I install a business page web app?
Updated: Oct 12, 2022
What exactly is a web application?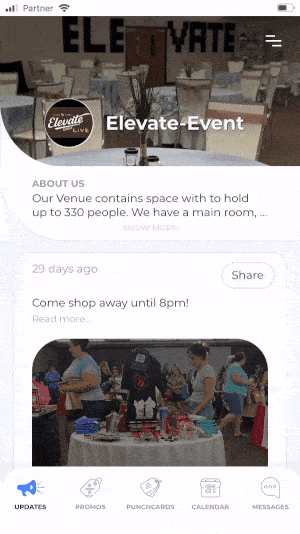 A web application is essentially a website that provides the same functionality and behavior as a native application downloaded from one of the various app stores. Unlike static websites, which only display information about the business or a list of articles and typically look like an endless scrollable brochure, web apps are more dynamic and active, and offer various business features such as making purchases, displaying a weekly schedule and booking appointments, managing your appointments and profile, communicating with the business or other customers, and more.
Webapps, in contrast to native app store applications, are lightweight and have limited access to phone resources such as contacts, phone calls, and so on. Webapps are therefore more secure and less intrusive.
With the continued technological advancement of web technologies and the changes imposed by the COVID pandemic, more and more small businesses, such as fitness studios, hair stylists, and boutique fashion stores, have begun to use web apps to communicate with their customers, as they are significantly less expensive than native applications.
What does it mean to "install a webapp"?
Home screen
Web application installation is a feature in modern browsers that allows users to easily and conveniently "install" a web app on their device so that they can access it in the same way they would any app store installed app. This can result in what is essentially a fully functional application or as a shortcut added to their device's screen, depending on the device and features of the operating system and browser.
So why install a business webapp?
Although webapps can be accessed via mobile browser, there are several advantages to installing a webapp.
For a webapp of a business you visit or interact with frequently, such as online booking or purchases, it will be more convenient to simply go to your device's home screen and click the webapp's icon, rather than opening the browser and searching for it on Google or in your bookmarks.
Fitness studio
Frequent businesses such as your local fitness studio, gym, hair barber, or convenience store may become more accessible when placed on your device's homescreen.
Furthermore, running an installed webapp usually opens a full-screen view dedicated entirely to that app, with no address bar or navigation buttons. With the entire screen available, the webapp can provide a better user experience, comparable to that of native apps.
Webapps that use the entire screen can provide the same experience as native apps thanks to the support of web push, the web equivalent of native app notifications.